Cape Town Waterfront Apartments
Cape Town Luxury Self Catering Apartments in the V&A Waterfront
Situated between Robben Island and Table Mountain in the heart of Cape Town's working harbour is the Victoria & Alfred Waterfront. It has become South Africa's most visited destination. Today the Victoria and Alfred Waterfront attracts more than 20 million visitors each year both national and international tourists. Victoria and Alfred Waterfront has over 400 stores and 45 different restaurants and bars to offer, an arts and crafts centre, the IMAX cinema, an international aquarium, a children's science exploratorium and a museum.
Few luxury, self-catering accommodation apartments can boast such a sublime setting! Situated in Cape Town's world-renowned V & A Waterfront, this tourism mecca is the perfect base for your stay in Cape Town (be it business or pleasure!).
Centrally located, Cape Town's V&A Waterfront provides a world of exciting excursions and shopping options. Not far from Cape Town's finest beaches, the Cape Winelands, mountains and golf courses, the pace of life in this New World hub is as you set it!
Please select your choice from our range of Cape Town Waterfront Apartments below:
Cape Town Waterfront Apartment 1 - C304 Carradale

2 bedroom luxury apartment with a study which can be converted into a 3rd bedroom. Centrally located in the V & A Waterfront.

Cape Town Waterfront Apartment 2 - F202 Faulconier

2 bedroom luxury apartment in the Yacht Marina of the Waterfront.

Cape Town Waterfront Apartment 3 - C302 Carradale

3 bedroom luxury apartment in the Yacht Marina, situated on the third floor with a great garden terrace.

Cape Town Waterfront Apartment 4 - P302 Parama

2 bedroom apartment situated on the Yacht Marina of the Cape Town Waterfront.

Cape Town Waterfront Apartment 5 - La Louise
Recommended!!

Double storey penthouse loft in the Yacht Marina of the V & A Waterfront in Cape Town.

Cape Town Waterfront Apartment 6 - A301 Altmore

2 bedroom luxury apartment in the V & A Waterfront with views of Table Mountain.

Cape Town Waterfront Apartment 7 - C102 Carradale

2 double bedroom apartment with luxury en-suite bathrooms in both rooms.

Cape Town Waterfront Apartment 8 - F002 Faulconier

Luxury 2 bedroom apartment with large patio in the Cape Town Waterfront.
About the Cape Town V & A Waterfront
Since its origins in 1860, the V & A Waterfront has been the scene of excavations, reclamations, harbour construction programmes and land-based developments.
The construction of the two harbour basins took place between 1860 and 1920, and the area is notable for its outstanding heritage buildings. It retains the charm of Victorian industrial architecture and the scale of a harbour built for sail and the early days of steam travel.
Calls for greater public access and a wider use of Cape Town's historic harbour started in the early 1970's. In 1988, the then landowner (State-owned transport corporation, Transnet Limited) established a wholly-owned subsidiary company, Victoria & Alfred Waterfront (Pty) Limited, to redevelop the historic docklands. This was received with large-scale public acclaim.
Over the past 140 years, the harbour has undergone numerous changes, which continue even today.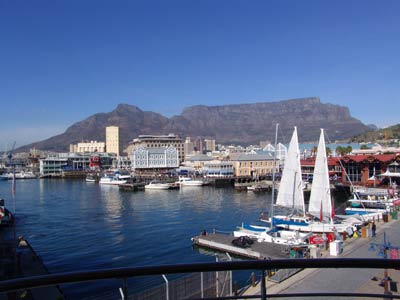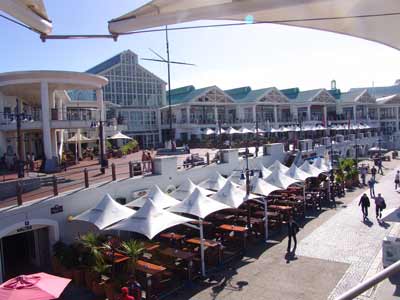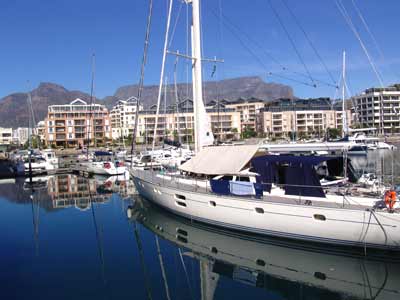 Things to do in the V&A Waterfront
There's no shortage of things to do at the V&A Waterfront! From retail therapy to adrenaline-rushing adventure, it's all here for the taking….
The V& A Waterfront offers many activities to choose from throughout the year. Visit http://www.waterfront.co.za/ for more information on planned activities. The Cape Town tourism centre is extremely helpful and will allow you access to the following:
Tourist Information About:
Cape Town & Surrounds

Western Cape Travelling information

Information about Southern Africa in general
Services Offered by the Tourism Centre:
Internet Café

Foreign Exchange Service

Wine Tastings / Coffee Shop

Medi Travel International

South African Post Office

VAT Refunds

South African Airways (flights, routes, schedules etc)
You can make reservations for:
Robben Island Tours
Cape Town Vehicle Hire
Cape Town Tour & Day Trips
Game Lodges & Safari
South African National Parks
Railway Tours
Adventure Tours
Golf Tours
Flips & Trip
Contact Information
Cape Town Tourism Centre
Clock Tower Precinct, V&A Waterfront, Cape Town, South Africa.

Tel: +27 (0)21 405 4500
Fax: +27 (0)21 405 4524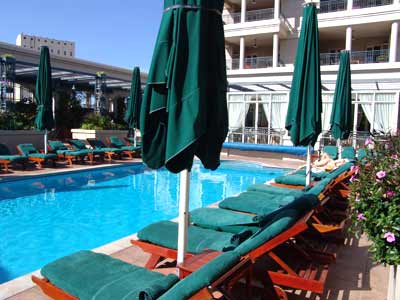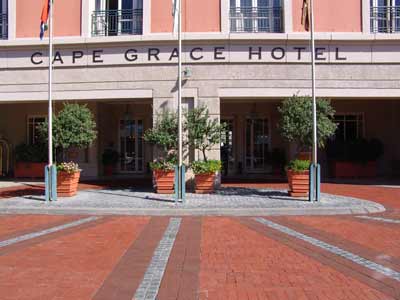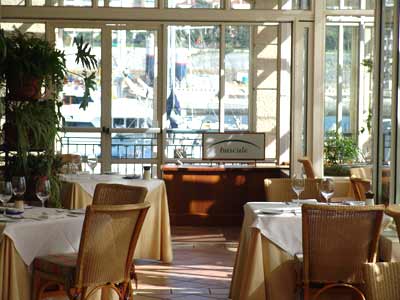 If you need a luxury apartment to rent in Cape Town, you have to look no further.
Custom Search
Click on the images
below for information
on our other villas!

Villa on the Rocks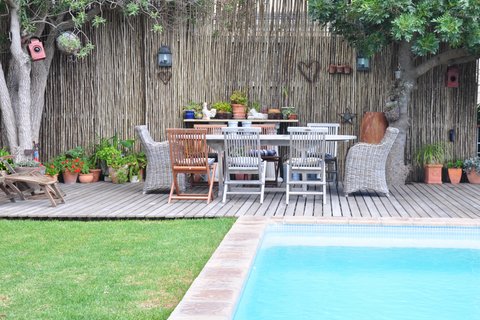 Villa Serenity
Let us arrange
your wedding.
Click Below!

Of course, Rolex doesn't make every type of watch you want and
rolex replica
isn't the best at everything, but there is no denying that in addition to their enviable brand image, they made very good timepieces. One of the ironies of Rolex is that the pieces most popular to watch lovers are not the pieces that Rolex sells
rolex replica
the most of. Ask a "watch guy" what the best Rolex watch is and most of us will point to something in
rolex replica sale
the "Oyster Professional" collection, such as a Submariner or GMT-Master (among others). Ask Rolex where most of their sales comes from, and they will tell you something completely different. From a business perspective,
rolex replica sale
will share that Datejusts, especially women's models with diamonds, are the most popular
rolex replica sale
products in their collection. So yes, watch lovers and "the general public" have
replica watches sale
different watch tastes.